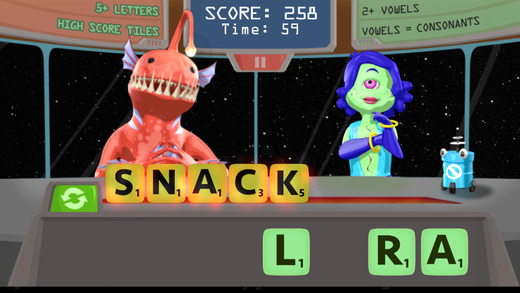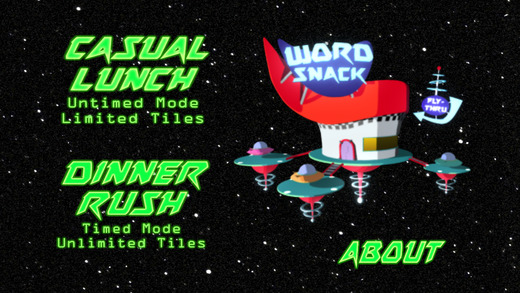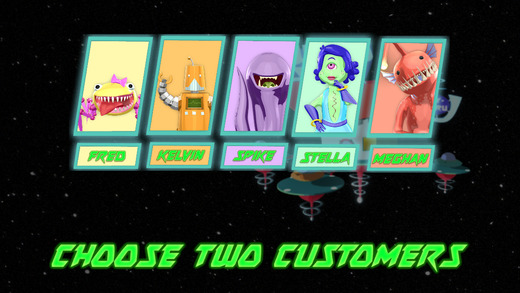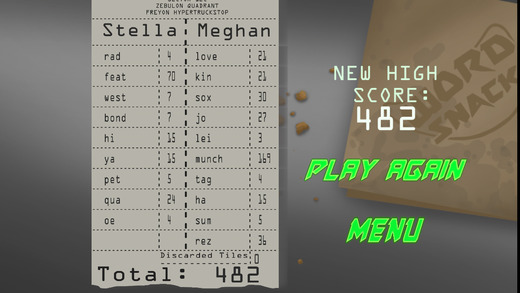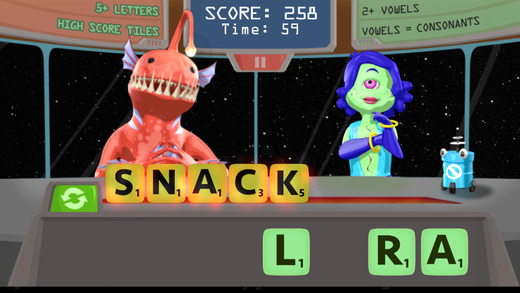 Word Snack HD
"Play Word Snack, the game where aliens are hungry for words and it's your job to feed them!"
For more info go to wordsnack.net
Word Snack Diner. Now Open!
Fall 2014 - Maya - Made with 34 other students over the course of one semester. My responsibilities included: modeling Stella, animating her eat action, animating Kelvin's eat action, and animating all of Spike's actions.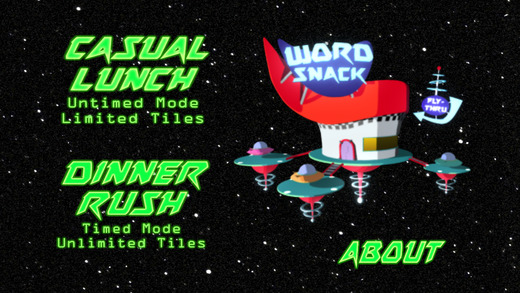 Choose your difficulty
"Two game modes: untimed Casual Lunch and timed Dinner Rush!"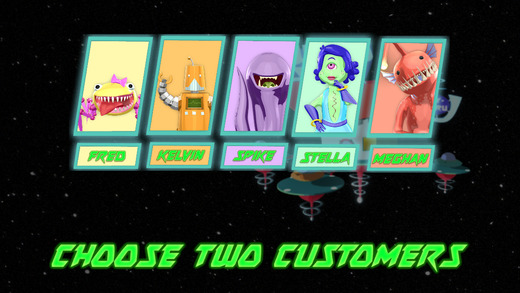 Choose your customers!
Five unique alien customers with different tastes!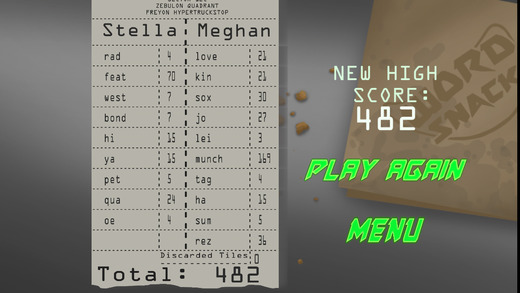 Beat your high score!
Epic score multipliers for tasty word treats!